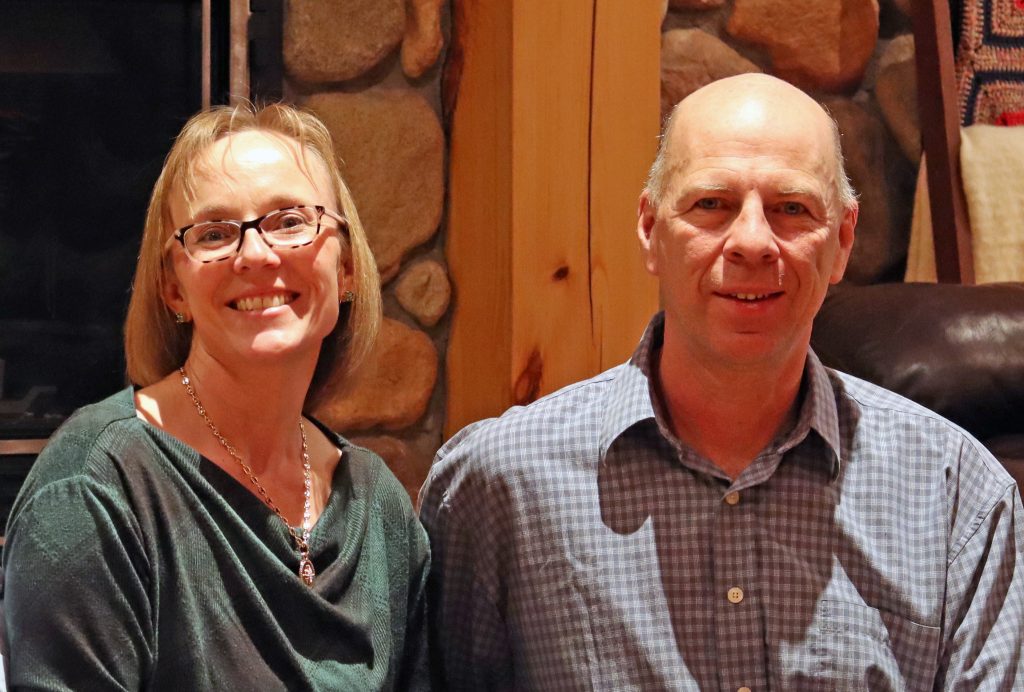 Hi, we're Kent and Jen
When we began serving in ministry years ago, we were equipped with solid theology and some leadership strategies to see growth and develpment in people and organizations. But we weren't prepared for the impact working in a people-oriented profession would bring to our emotional and physical health, and the conflicts and challenges that would arise.
Through many mistakes and missteps in this journey of discovery, through work conflicts and through parenting and marriage, we embarked on looking for ideas about how relationships really work. In 2016 this became the birth of Families 2 Families.
We started out focusing on parenting and supporting other families by running parenting workshops. We also met a few amazing people along the way who demonstrated what great discipleship looks like. Through some further studies in the area of relationships, we discovered those who were describing the characteristics of growth we observed, and we started putting words to what we could see unfold. Our mentors were other pastors, researchers, psychologists and teachers. Some shared insight, others practical ideas.
Slowly but surely, our lives and the people whom we were leading started to be transformed and many of our experiences from the past started to make sense. People were growing in their character as disciples and their competence as leaders. Their lives were looking more and more like Jesus. The fruit of the Spirit was growing in them. We were stumbling on a way of leading that was life-giving, not life-depleting.
​Families 2 Families essentially formed out of this leading of others, and continues to function now as a wider community of friends who are joining us on this journey of learning to lead like Jesus, live on mission, and make disciples. We lead with both insight and intuition, leading in a way that feels natural and is life giving.
Distinctives Of Our Approach
When we face challenges, the first question we often ask is what do I do? Instead, we start by asking "what do you see?"
We also recognize it is our perception of the world that often stops us from seeing things as they really are, so we also look for those who are open to seeing things from a different perspective. (Proverbs 12:15)
We offer the insights and practical ideas that have helped us heal, grow and lead others.
Our aim is to restore the intuition of leaders, so as you can come up with your own ideas. This is not a secret formula or some new program for leadership. The results are obtainable by us all, and as you grow you will be able to test these insights as you observe them to be true in yourself and those around you.
Our approach is grounded on:
fostering the connection to those we are responsible for, formed by good, predictable, slow, patient pastoring or parenting. (1 Corinthians 13:4-8)
understanding how we come to realise our human potential, or in essence how we become mature. (1 Corinthians 14:20)
Why the need to develop insights in our modern would?
In the past one could often rely on culture to help us, to tell us what to do when we did not have the intuition. However, culture no longer helps us because we live in such a disconnected world where culture is reinvented every 10 years or so. We now need a deep understanding of maturation and attachment, so as to restore our intuition.
Our Team
Jen Morgan
Co-Founder / Spiritual Director
Jen has over two decades of Christian ministry experience, and has been coaching, and training leaders and parents since 2016.
She is currently planting an Anglican Mission church in Rossburn, Manitoba. Her heart for the church is in the area of spiritual formation, and to support families. She has a Masters of Divinity from Denver Seminary, with a leadership concentration.
Jen also enjoys homeschooling their two children, Kat and Eli, as they explore and create together through home learning.
Kent Morgan
Co-Founder / Coach
Kent has worked in the television industry for 10 years after obtaining a Bachelor of Electronic Engineering in 1988.
He then went on to work in Missions at first using his technical skills and then moving into discipleship for the past 15 years. He has worked with homeless in Vancouver, BC. In discipleship in a congregational setting alongside Jen. With seniors, walking with them in their later years. With families and parents by facilitating parenting workshops.
He has a developed a passion and the skills for training and coaching, leveraging on the psychology and theology he has studied over the years to offer insight into the area of connection and emotional development.
Kathy King
Spiritual Director
Kathy is an ordained priest in the Evangelical Anglican Tradition. After 30 years of pastoral ministry, she has recently retired and relocated to Lake Geneva, WI. Her most recent role as rector was at Light of Christ Anglican church in Nanaimo, BC.
Kathy is passionate about seeing people come to know Jesus and be spiritually formed into deeply committed Christians. She sees spiritual direction as a vehicle to transformation in the interior life, a way to walk in a closer relationship with God.